Do you or your partner have problems with loud snoring?
If so what did you do about it. What methods did you use to try to stop it?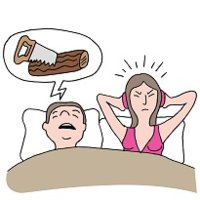 I do and it affects my poor long suffering wife Anne. She says sometimes it`s so loud she thinks the neighbors can hear it and has to wake me up.
My snoring is getting worse. Even worse when i have had a few beers. Luckily i only drink once every two weeks.
I wake myself up snoring and end up in the morning with a sore through because of it.
Hell i snore even when i`m awake.
Discuss.