Joined

Jan 18, 2004
Messages

17,852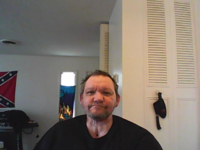 Terry Nole know here in Jokeroo as "Nolet" passed sometime yesterday! Don't have all the details but I'm sure it was after his kidneys went into failure! Quote from his sister Mary Nole on Face Book...
."Terry's kidneys are failing so it's up to God and him now as when he will gain his wings? they are pretty sure it's going to be tonight so with that being said my dear brother go on and do what you need to do I'll see you again say Hi to Dad and everybody else I know they know your coming they are waiting I love you you will be missed"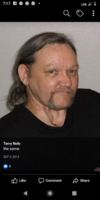 I enjoyed playing with Terry on here, he was a lot of fun and a very kind person. I had the pleasure of meeting him in person when I was in Nashville. TN for 4 days and on the last day of my stay he and his wife Nole22003 also know as "Sunshine" drove 2 hours to spend an hour with me before I got back on the road to GA.
Thank for your friendship, and all the fond memories you've given me in the various forums over the 'net' we've been in.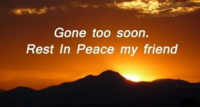 Last edited: