Joined

Jan 23, 2004
Messages

100,085
This is where we could put are lost beloved pets please come here to remember them and share until your hearts content about your beloved pet
So I will start it off with my dear Jazzy my beloved Pug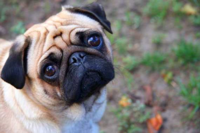 ​
I lost my Jazzy last september she was a joy always by my side.
What a little trooper she was, never once did she act like something was wrong with her
so on the night she pasted away
she was laying at the bottom of the bed watching tv with me then she started
having a seizure so I called hubby home from work
While I was waiting for him I was trying to keep her from bitting her Tongue off & trying
to keep a cold wash cloth on her head I was crying but at the same time I was trying
to calm her & telling her that it was okay.
By the time hubby got home he fail at the bed side and put his head on her
& cried like I've never seen him cry before He Loved her so much & his
best friend was dying. So we wrapped her blanket around her
and rushed her to the animal hospital as I was holding her in the car
she looked up at me with the saddest look on her face as to say I don't want to
leave you but I can't hold on any longer & love was beaming from her eyes.
Tears were steaming down my face I knew then she would not make it through the night.
as the doctor took Jazzy from my arms I gave her a big kiss & told her I loved her so much.
we waited & waited then the doctor came out and said that we should go home because it
would be a long night & she would call if any thing changed
Then at 6:00 am we got the call that she was gone.
it's so hard to lose your best friend They touch are life's and we are never the same
again.
In Loving memory
Of Jazzy are little angel Pug.